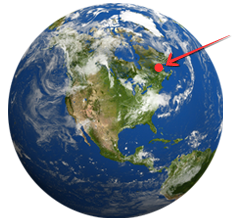 Proudly built in North America
Fireplace fans and blowers
Monmet Technologies offers a wide range of high-performance gas and wood-burning fireplace fan kits and fireplace blowers, featuring improved heat distribution, whisper-quiet function, and full warranty coverage. Our quality and performance meet or surpass industry standards, with physical quality and dimensional integrity meticulously checked against specifications and technical drawings.

Quality fireplace fans and blowers

That's half of the Monmet Technologies mission: we combine superior quality with prompt service and delivery. All blower kits are equipped with CSA and UL-approved parts, and guaranteed one full year from date of shipping, ensuring that our high-performance fireplace blowers and fans arrive in our clients' hands on schedule. Don't hesitate to contact us with any inquiries or requests. Someone from our team will respond within 24 hours – guaranteed.
Customer Service
Next comes our reputation for customer service. Like its parent company, Monmet Technologies was built from the ground up with a guiding principle: an unswerving devotion to customer support. The Monmet team was groomed with this philosophy: that a reputation is created one handshake at a time, that people are the basis of every contract, and that a client relationship is measured in satisfaction. The know-how and extensive experience of our highly skilled team will ensure you maximize the return on your product investment, with fireplace fans and other products delivered on time. Add in an aftermarket team unmatched for its attentiveness and competence, and you'll understand why clients rely on the rigorous standards of Monmet Technologies.

For more details about our fireplace blowers, fans and other products, please browse our website or contact our office.